Helpful Articles - Technical
DOS Still Lives --- XCOPY Tip --- How to Duplicate a New Hard Drive (Win95 and above)
Windows Emergency Boot Disk (Win95 and above)
INTERLiNK --- Connect a DOS/Win3.1/Laptop Computers with Bi-directional cable (Win95 also)
Revealing Spreadsheet Formulas - Make your spreadsheets self-documenting
Overcoming Office Annoyances - Recognize symptoms, understand annoyance, and workarounds
Dispelling Upgrade Myths and the Not So Ugly, Naked Truth of Win Millenium - To all who dare slay the upgrade dragon, you must first conquer the myths, starting with one that you need a Pentium 150 Mhz or greater.
Helpful Articles - Educational
Strategies & Techniques for Computer Trainers - Ten commandments of training
Helpful Articles - Straight Shootin' Tell-'em-Like-It-Is Software Reviews
Quicken 2003 Premier Review - Latest Checkbook Register Plus
FileMaker Pro 4.1 - Easy, powerful relational database
Conversions Plus v4.6 - PC and Mac file converter and more
Conversions Plus v6.0 - Update
Voyetra's Sound Suite - For Midiophiles
Symantec's Internet FastFind - Web tools not recommended
Timeslips - Time billing for lawyers and accountants
Lotus Smart Suite - Venerable 123, WordNovice, Approach, Freelance, ScreenCam

Useful Links - Other web sites which your may find useful, but please come back to visit us soon.
| | |
| --- | --- |
| Password Remover - | For Excel |
| Outlook - | Ughh! But here is where to go if you must. |
| Infind - | Fast multiple inference search engine |
| Infoseek - | Increasingly more relevant than Yahoo or Alta Vista. Besides, the Center comes up #1 out of 34 million hits |
| Midi Files - | THE source. Ya gotta check this newsgroup weekly. Must be played back on Roland sound module or its equivalent to really appreciate. Sorry, Creative Labs! |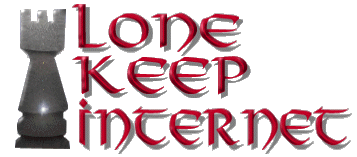 Training, training, and more training ...
| | |
| --- | --- |
| | Training Classes is a free online directory of training providers, courses and certification programs for students and trainers. Connecting those who wish to learn with those who love to teach. The Freehold Computer Training Center is a participating member. |